Hello! I was very happy to know that phpBB got accepted into GSoC. Ever since I heard the good news, I started working on "Rich Text Editor Integration".
I was able to successfully integrate a JS text editor into the phpBB core.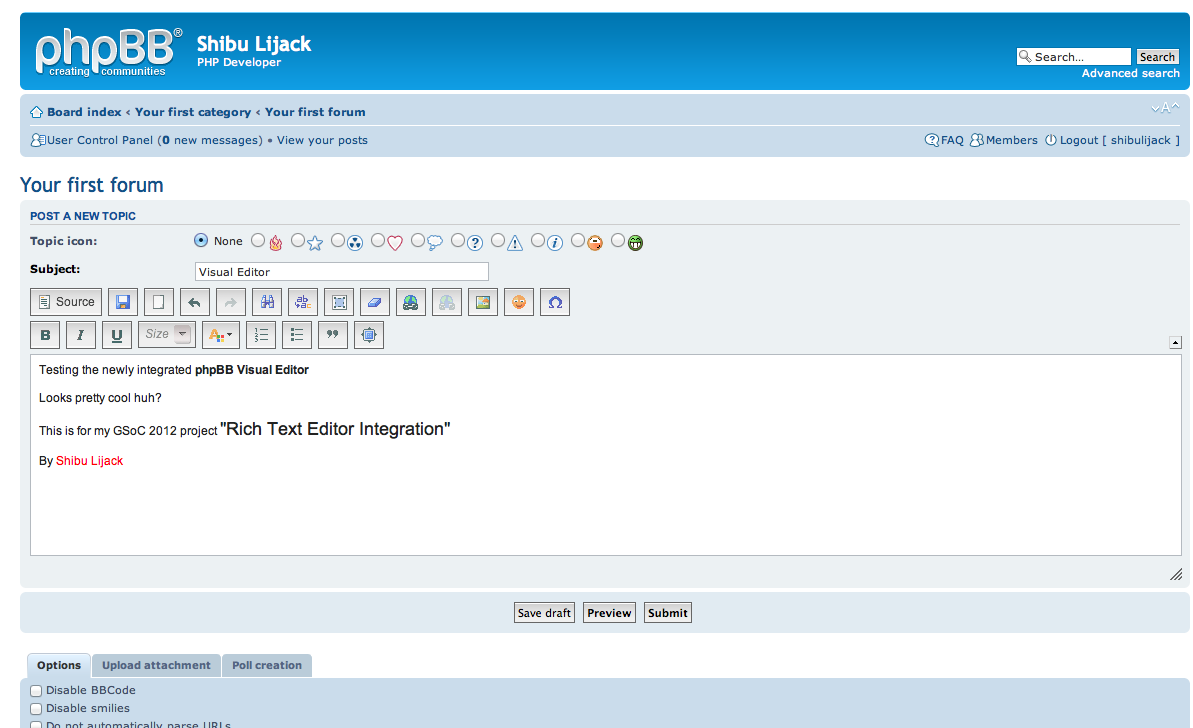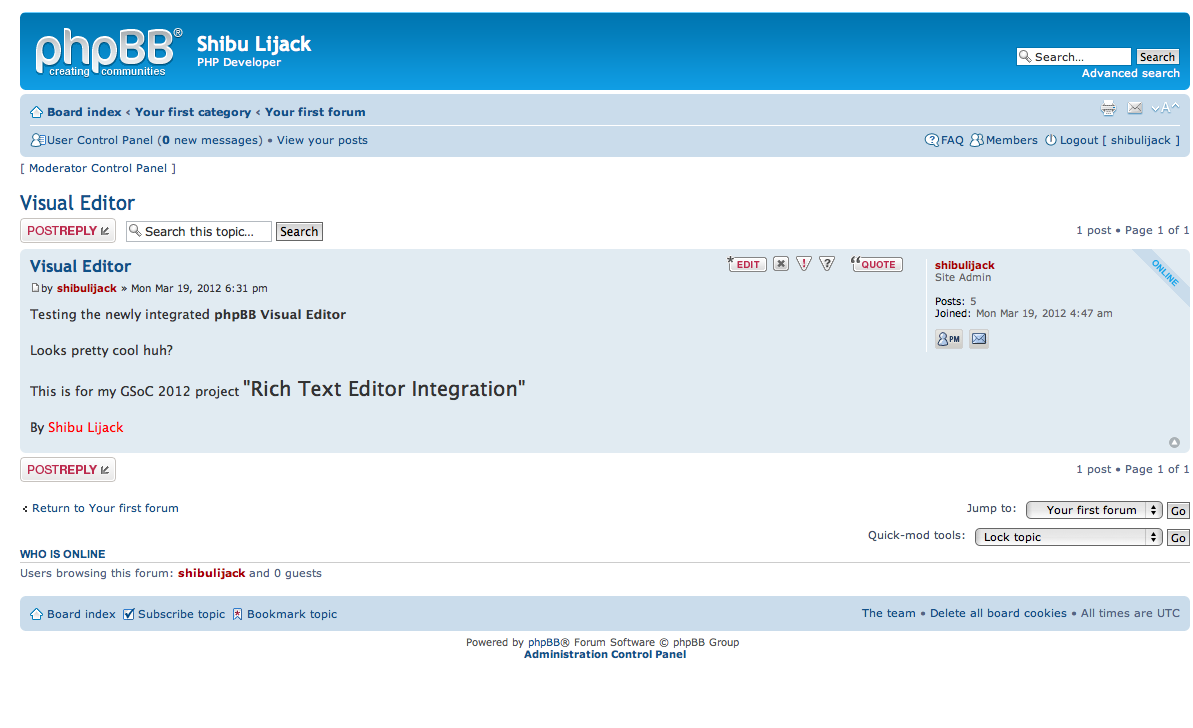 The problem which I am facing now is the integration of phpBB smileys with the editor's smileys. Can someone please help me out with this? Also, how shall I proceed? I thought of setting up a User option in the Admin Panel so that each user could select their preferred editor. Suggestions are welcome.