phpBB could have a better sort system. The actual sort could still exist, or at least remove the sort by option from the list and this instead should be on a future release: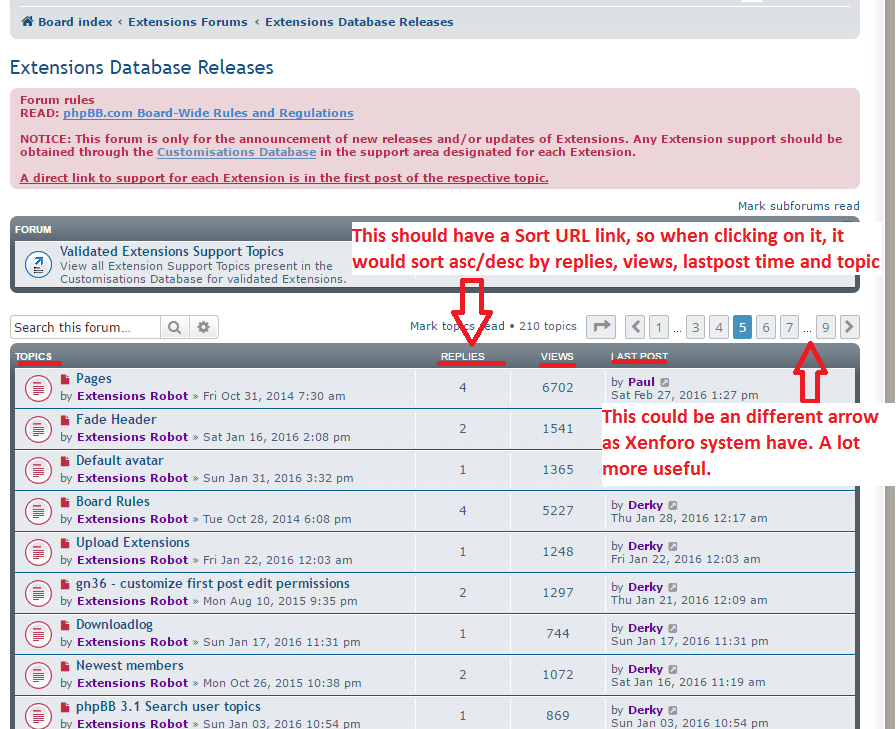 I've seen this on many others forum systems and its really the ideal for sorting. I guess 100% of phpbb users will agree on this.
You can test
here
. That forum has the sort as I talk and the special arrows for navigating on the page numbers. (This is perfection!
)
Best Regards