Hello
I have a free host space at
http://www.07x.net
. My accout is
http://migtiniz.07x.net
. I have uploaded all the folders and files on that directory (at htdocs, as it is the uploading directory of 07x.net), have successfully changed all necessary premissions by changing chmod. When I point my browser to
http://migtiniz.07x.net/install/index.php
, the installment procedure begins successfully but prior to the last stage a white page is coming that is "Create Database table" section of Installment Procedure. Please tell me how to overcome this problem.
Here I am decribing the parts with consequent pictures:
1) After pointing my browser to
http://migtiniz.07x.net/install/index.php
, Installment procedure successfully starts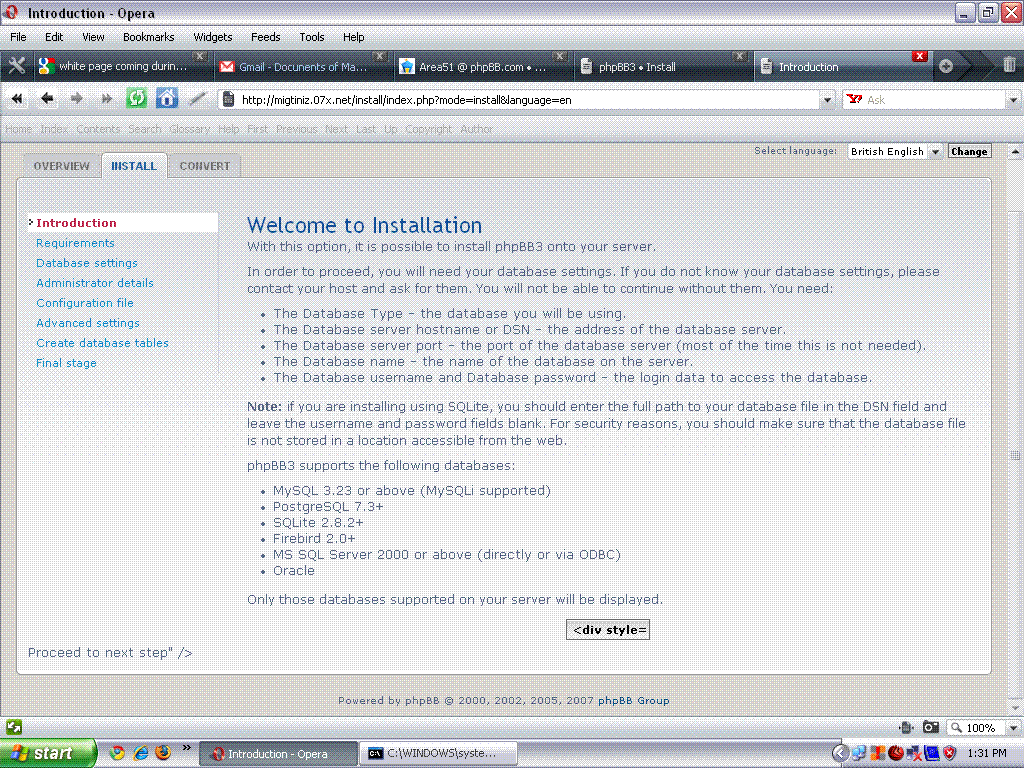 2) All requirement fields are found correclty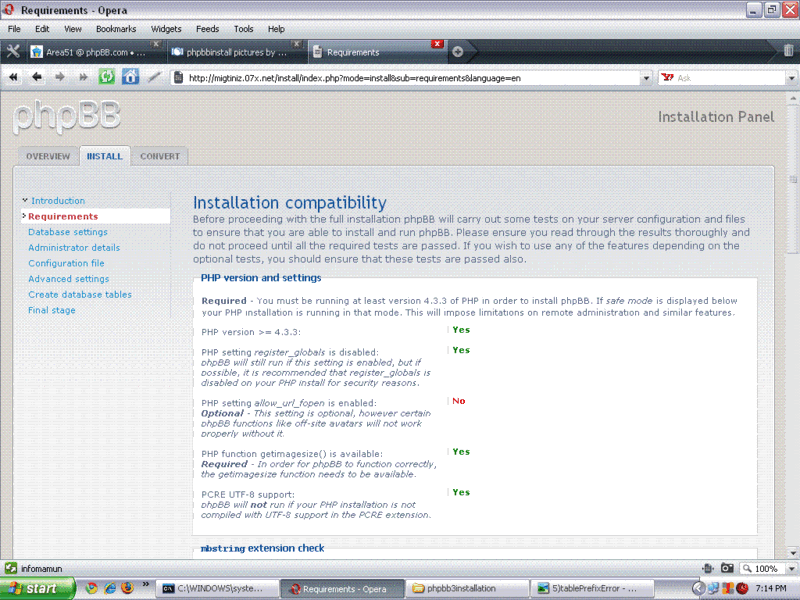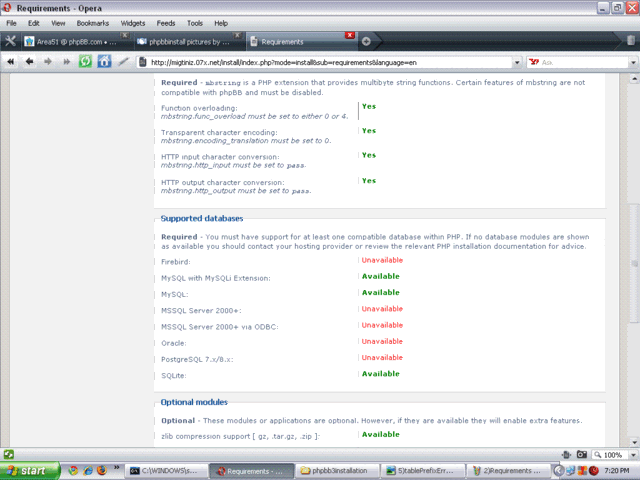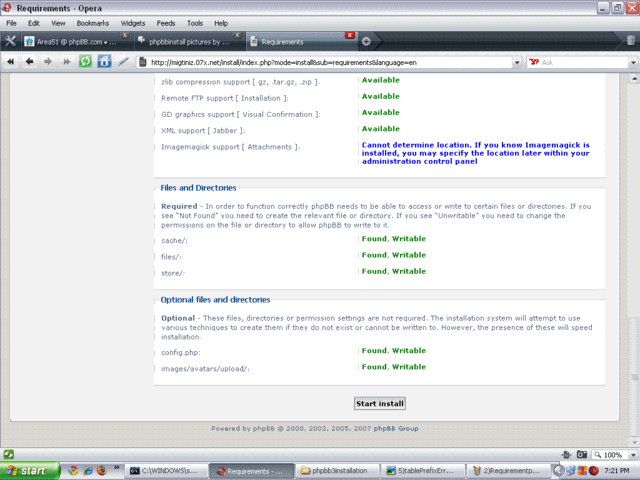 3) In Next stage Database settings part comes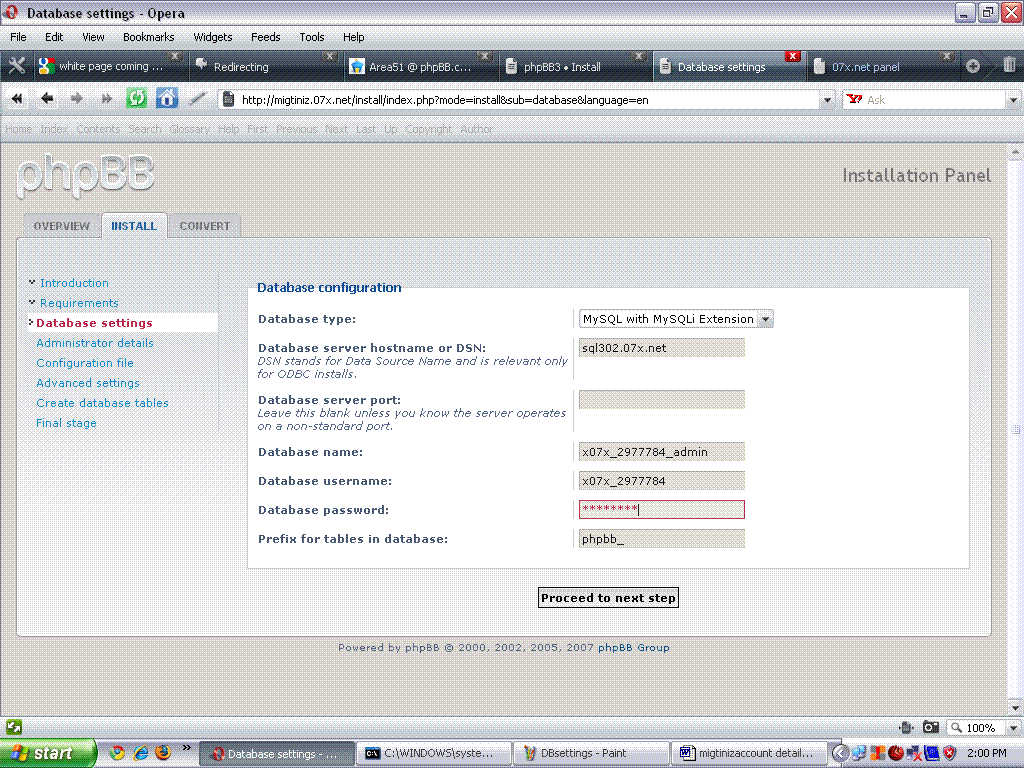 4) I took the Database settings from my 07x.net's MySql settings. Please note that before this section I have made a database on 07x.net and the database name is xxxxxxx_admin. Please see pictures below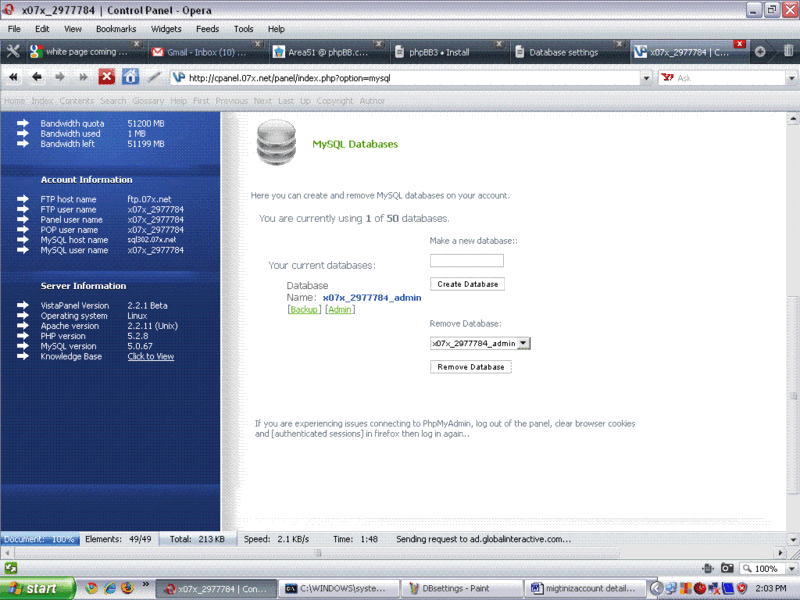 5) My table prefix in created database is phpbb_, that's why it automatically comes with Database Settings page. But when I pressed to next step, it shows that phpbb_ already exist, please select anothe prefix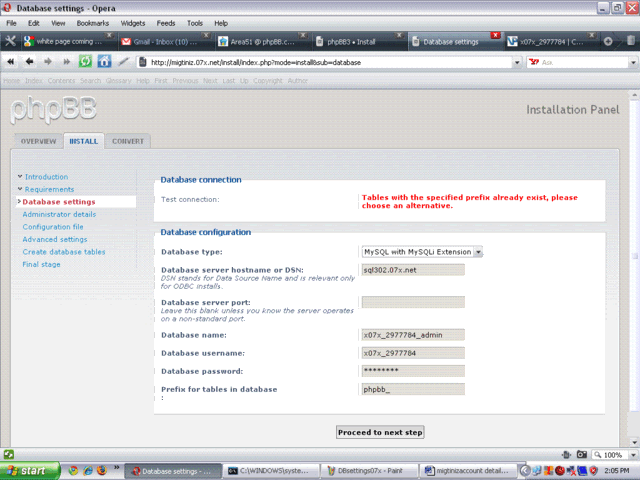 6) So I have changed the default phbbb_ prefix to another one
7) Now when I pressed Next Step Button it works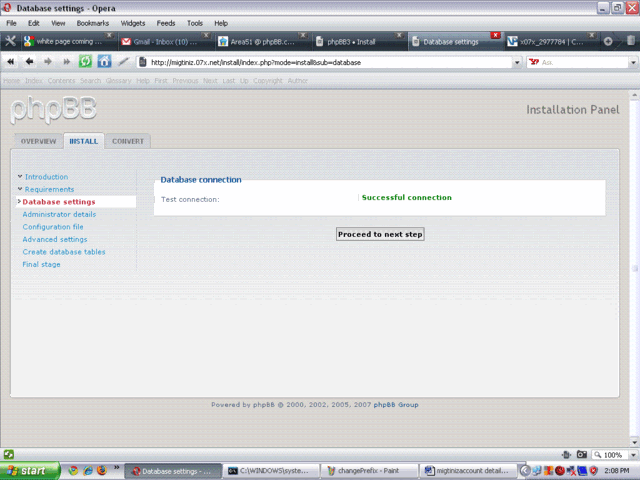 8) In next step, it is Administrtor Details, I have putted neccessary parameters to that page and pressed Next Stage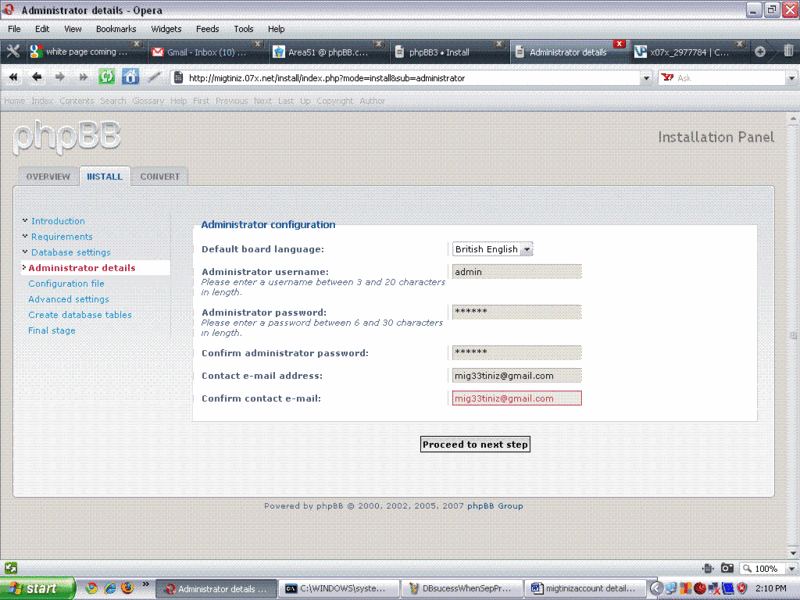 9) It was also succeed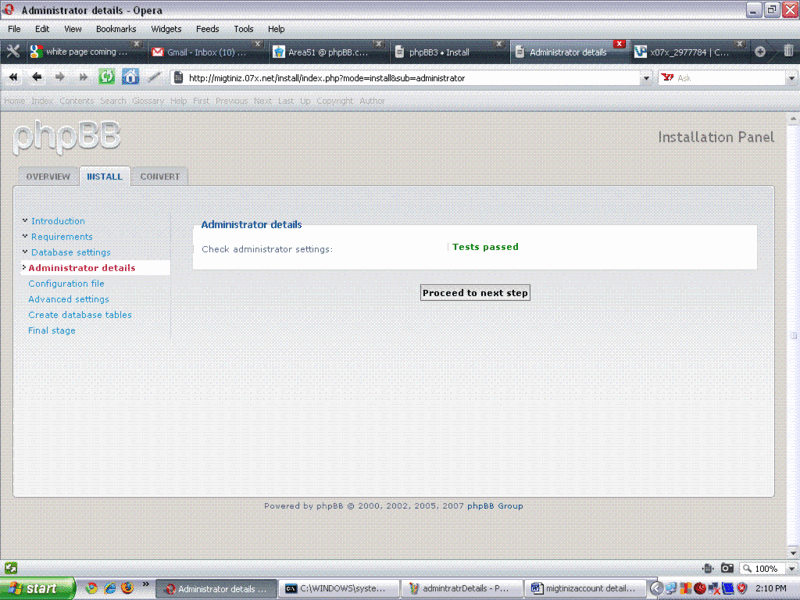 10) Now just pressed to the configuration file, anything did not change. Then it comes Advanced settings. I did not change any parameter of this part also. Please see the picture below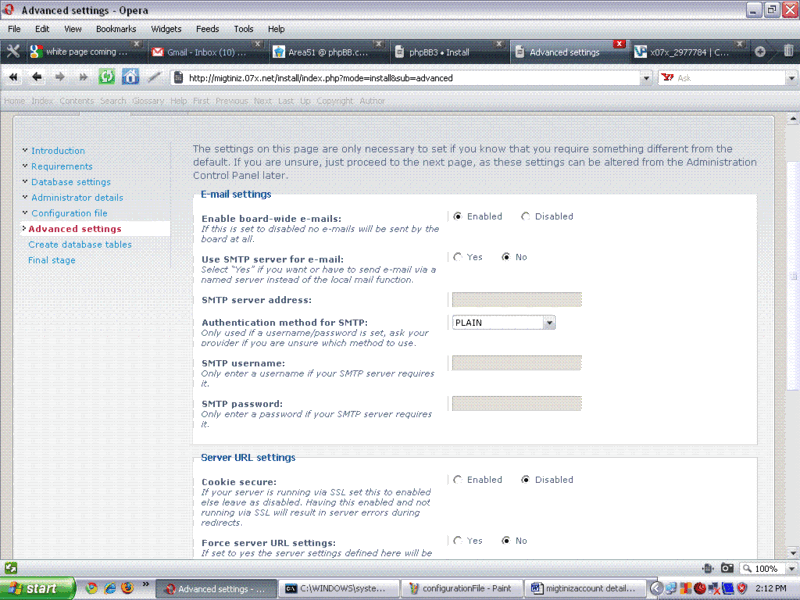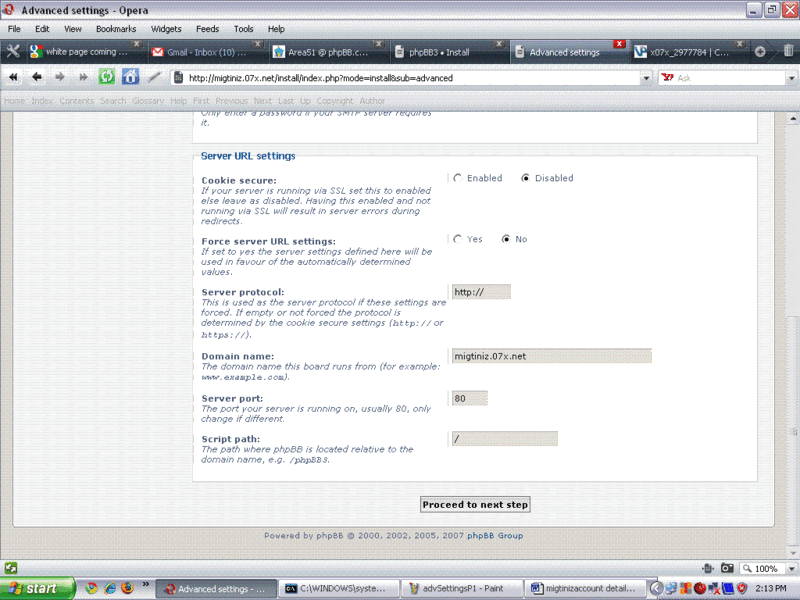 11) After pressing Proceed to Next Stage, there should began another stage called Create Database Tables. But instead creating database table, a white page comes and nothing happens after waiting a long time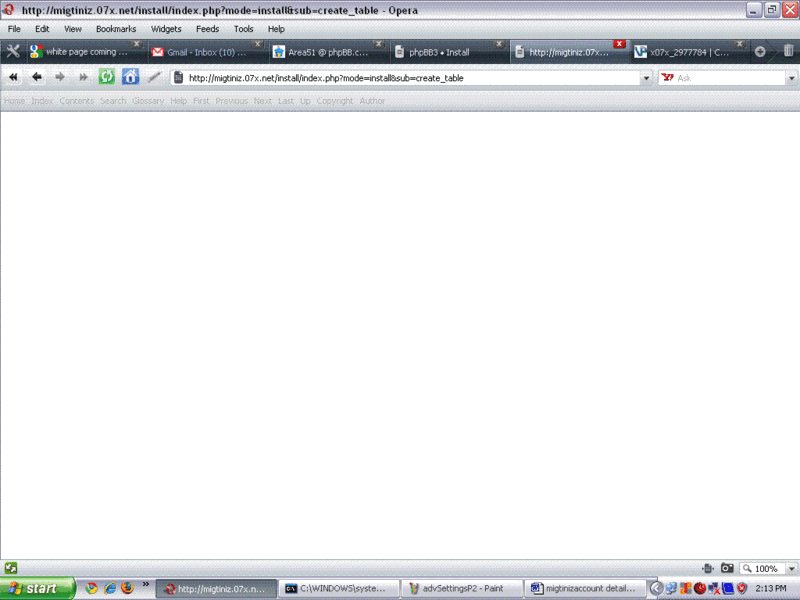 So what I have to do to correctly pass this Create Database Tables and can complete my installation. Please reply me.