I'm not sure if this is too specific but if I wanted to display user's avatar let say in a bar on the top, I need to alter a lot of files just to do that.
So, I'm wondering if its a reasonable request to make it a global variable just like username and a others.
Edit: I wasn't clear enough, here's what I mean:
Basically there're 4 very specific places where avatars are available: UCP, profiles, memberlist and post rows. What I want is access to the current logged in user's avatar everywhere in order to make a visual connection with users and their personas, it's also easier to let them know they're actually logged in and its also a possitive way to invite them to participate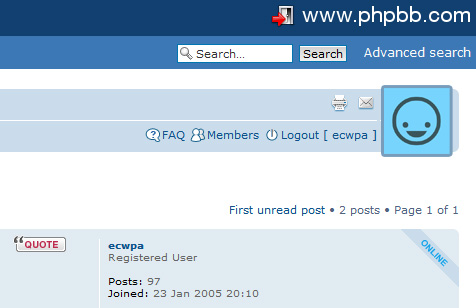 That would be overall_header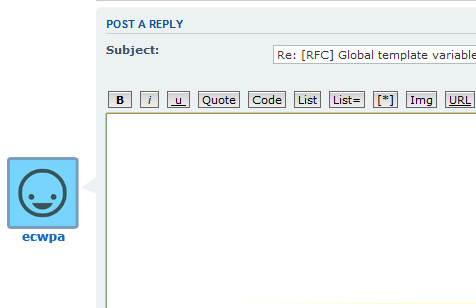 Quick reply.
These are just two examples, If I wanted to do just that I would need to alter php files. A LOT of them.
If I want to welcome users with their name and avatar on forum index, then I have to modify even more.